Andrew's Favorite Amaretti Cookies

Makes about 30 cookiesFrom Kitchen Sanctuary

These are perfect with a cup of coffee! They are a great way to use up leftover egg whites and are also naturally gluten free.
INGREDIENTS
3 large egg whites (about 6 tbsp),
room temperature
280 grams blanched almond meal
280 grams superfine sugar
1/4 tsp vanilla extract
2 tbsp Amaretto liqueur
FOR ROLLING COOKIES
2 tbsp sugar
2 tbsp powdered sugar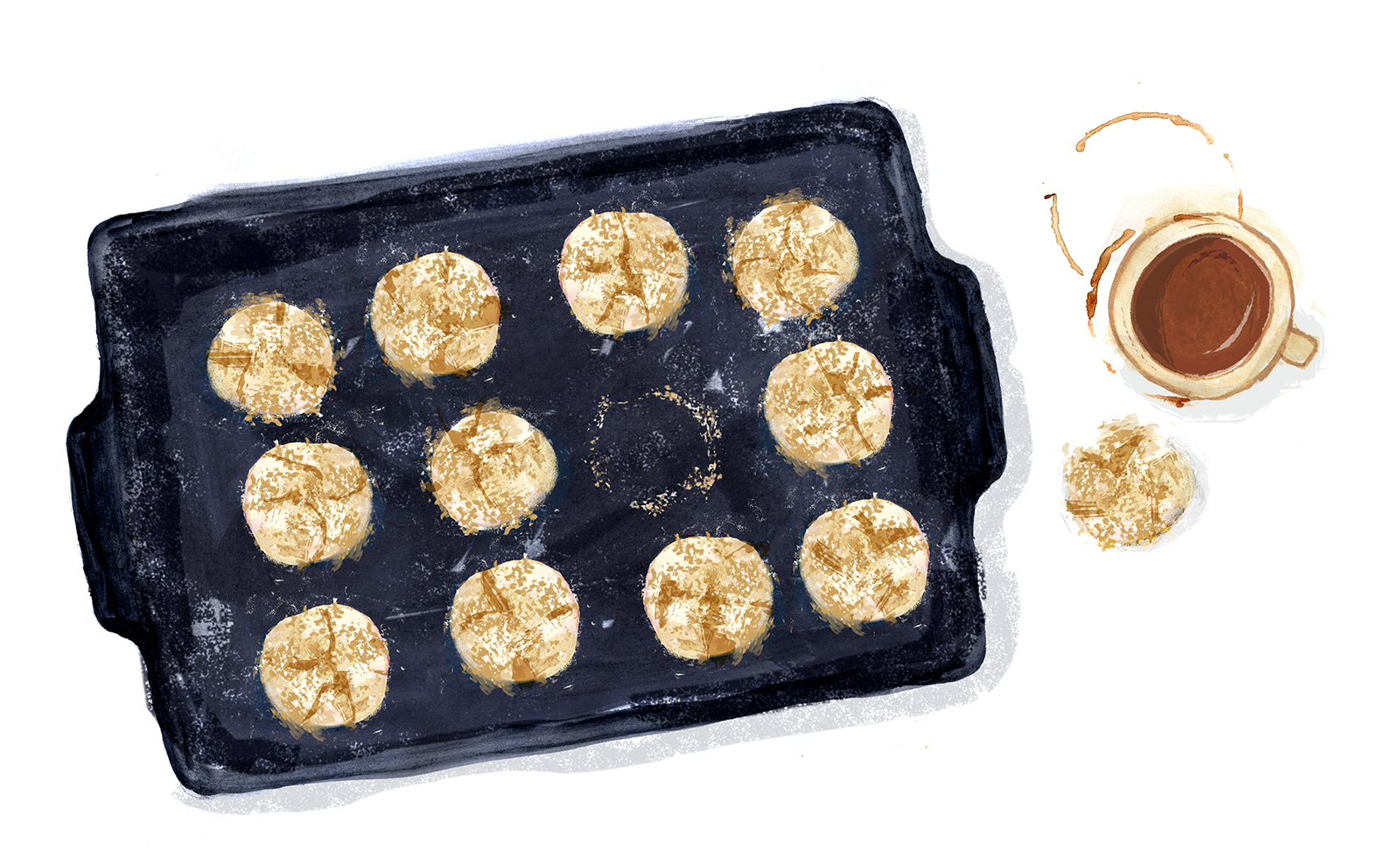 Preheat the oven to 325F. Line two baking trays with parchment paper.
Whisk the egg whites until they reach stiff peaks. Gently fold in the almond meal, sugar and vanilla. Stir in the amaretto and so that the dough becomes a thick paste and can be molded into a ball (You may not need to use the entire 2 tablespoons of amaretto). It should still be sticky.
Put rolling sugar and powdered sugar in two separate small bowls. Scoop out a teaspoonful of cookie dough and roll it into a ball. The dough will stick to your hands, but it's okay! Roll the ball in the sugar first, and then roll it in the powdered sugar. Place on baking tray and leave about 2 inches between each ball, since they will expand when baking.
Make a small indent in the top of each cookie ball with your finger. Bake for 15 minutes. Let cool for 5 minutes on baking tray and then remove from tray and let cool completely on rack.