Oatmeal Scones

10 Scones

Adapted from Bon Appétit

Add in either chopped apricots and rosemary, raisins, dried cranberries, or any other flavor combination you're in the mood for!
INGREDIENTS
1 1/2 cups all purpose flour
1 cup old-fashioned oats
6 tbsp sugar
2 1/2 tsp baking powder
1/2 tsp baking soda
1/4 tsp salt
12 tbsp (1 1/2 sticks) chilled unsalted butter, cut into pieces
1 large egg, beaten to blend
1/2 cup buttermilk*
1/3 cup dried currants or raisins (or 1/3 cup chopped apricots plus ½ tbsp minced rosemary)
1 large egg yolk, beaten to blend
Additional sugar to sprinkle
*Substitute buttermilk by mixing together a little less than 1 cup milk with 1 tbsp vinegar or lemon juice. Let sit for a few minutes before using.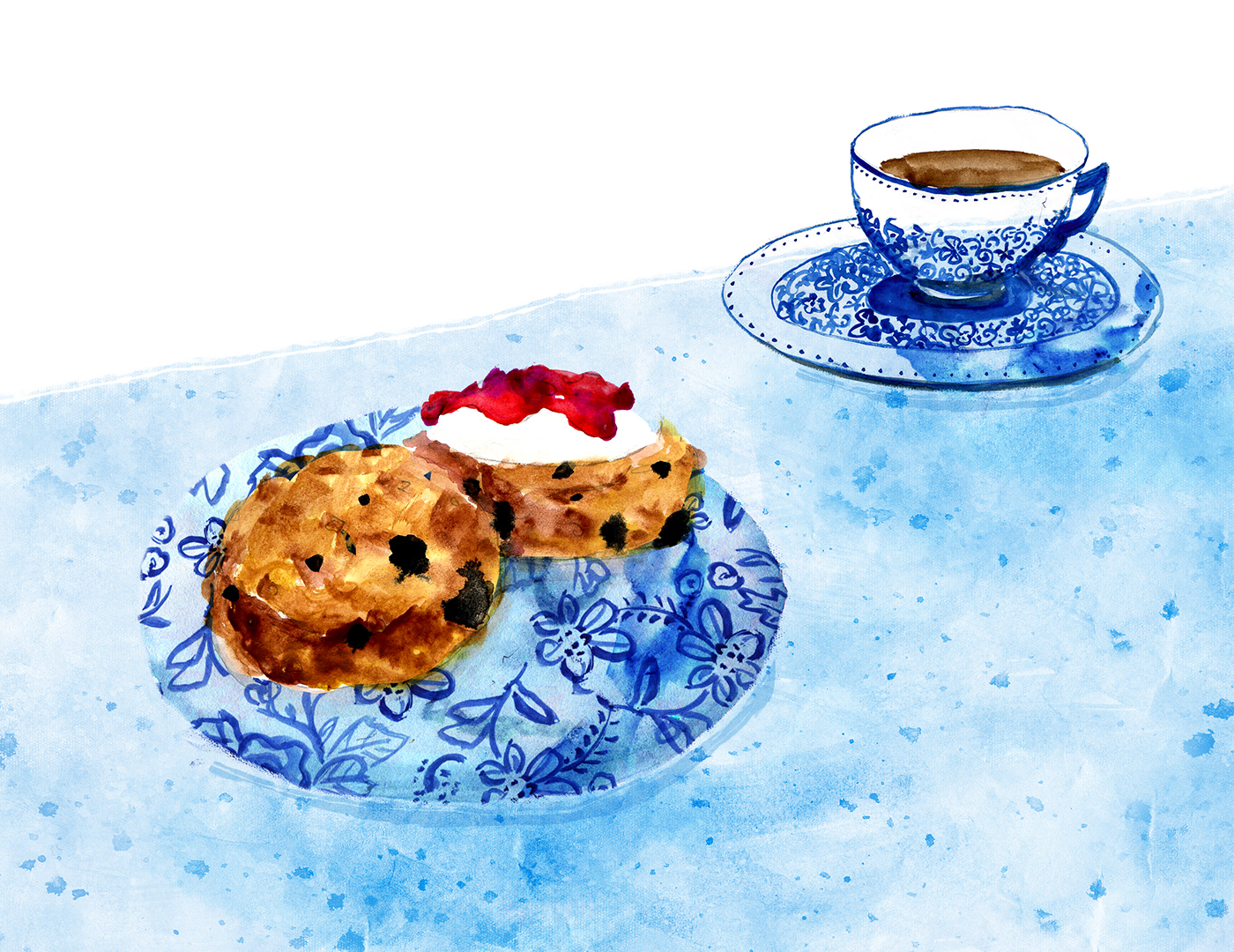 Preheat oven to 400°F. Dust a large baking sheet with flour.
Blend flour, oats, sugar, baking powder, baking soda, and salt in processor until oats are coarsely ground. Add in cubes of butter; and pulse on and off until coarse meal forms. Transfer to a large mixing bowl.
Add beaten egg and buttermilk. Stir to incorporate with a fork. Mix in raisins or currants (or apricots and rosemary). Dough will be sticky.
At this point, you can use a floured ice cream scoop to portion out scones. Or, turn dough out onto floured surface. Dust hands with flour and shape the dough into an 8-inch round. Cut out scones using a floured 1 3/4-inch-diameter cookie cutter. Combine scraps, reshape, and cut out more scones. Do not overwork dough. Transfer scones to prepared baking sheet sheet. Brush tops with yolk. Sprinkle with more sugar.
Bake scones for 18 minutes or until golden. Cool slightly.
These scones can be made ahead and frozen.